WRITE LIKE A MOFO
An exclusive writing and copy coaching community
Join the most helpful, feedback-focused, unfussiest writing community on the planet.
Writing is one of those tasks that keeps falling to the bottom of your to-do list. You're actively avoiding it other than firing off important emails. And it shows because your website copy has been a work in progress for longer than you care to admit.
You wish you could get ahead on writing your blog, podcast show notes, or newsletter. Having your regular content scheduled out in advance feels like a dream come true.
And more than having your copy and your content done, you want to develop your writing voice.
Whatever you're writing, you know you just need to get it done and get it out there. Your piles of unfinished drafts aren't making you any money. You'd finish your writing if you could only stop tweaking it!
You freeze up every time you meet a blank page.
Even if you've hired a copywriter in the past with vanilla results, blocked the time only to blow it off, downloaded all the freebies on the internet, and taken all the online courses promising to help you write better, you can absolutely write.
I believe everyone can write, and YOU can Write Like a MOFO.
Imagine publishing your sales page, email sequence, webinar copy (and everything in between) in record time because you put your head down, wrote the thing, and had expert copywriting eyes to review it with you live.
You can finally show up as the badass business owner you know you can be.
With words that feel good and sound like you!
Like a wittier, funnier, louder, smarter version of yourself. Words you're proud of and can't wait to show off because your words have been vetted by your very own writing coach.
Writing feels easy now. Heck, you'd even call it fun!
You're proud of how much writing you've published!
Now, you're cranking out regular content, your prospects are connecting with what you have to say, and you're getting more paying customers in the door.
You have focused and structured butt-in-chair writing time to get your important writing work done, get the feedback you need, and get out there connecting with your audience.
"Copywriting was the top bottleneck in my business. I was hesitant to invest because I thought I needed to outsource my copy, but it turns out what I really needed was feedback on my writing. Jacq's talent combined with her customer-focused approach is a magic combination and copywriting is moving so much faster for me. Now, I'm confident in the marketing of my offer and my online course. Write Like a MOFO is brilliant!"
Stacey Harmon / CEO of Harmon Enterprises

The Write Like a MOFO+ coaching community is currently full.
Write Like a MOFO is led by me, Jacq!
I'm an intuitive writer, strategist, and writing coach for badass business owners who want to sound human while they change the world.
I help them ditch the jargon so they can connect with their perfect clients using engaging online copy that sells.
And I can't wait to sit down and write with you, side-by-side.
WANT TO GET THE WORDS OUT OF YOUR HEAD AND ONTO THE PAGE?

You're a MOFO Writer if:
You're a pretty good writer and some guidance and on-demand feedback from an expert is all you need

You can't seem to sit down long enough to write anything longer than a Tweet

You have more unfinished projects than finished ones

You do all your writing alone, maybe you've asked your friends, or your cat for feedback, but you don't know if it's ready to share

You're sick of scrambling at the last minute to figure out what the heck to write so you cobble some stuff together and wind up hearing dead silence
IMAGINE, FINALLY HAVING FOCUSED, BLOCKED OUT TIME, AND A COMMUNITY OF WRITERS TO CHEER YOU ON, GET ON-DEMAND FEEDBACK, AND GET (LOTS OF) WRITING DONE!
"During just one writing marathon, I ended up refining my about page which was great because it needed the most work and it set the tone for the rest of the website. With Jacq's guidance, this curated group helped to keep the momentum going and it stopped feeling like work right from the get-go. I loved the energy—everyone was ready to get in there and get it done. It was like 'team writing'!"
Kaiko Kassab / Principal & Creative Director Izumi Studios

WRITE LIKE A MOFO + COMMUNITY DETAILS
Access to 4+ writing marathons each month for feedback on your writing
Feedback on up to 2,000 words of copy each month (in addition to what we review during marathons)
Regular co-writing sessions (like coworking but we actually get sh*t done)
Special MOFO rates on all copywriting services and private, high-touch, one-on-one consulting
Private workshops led by Jacq and a hand-selected group of experts
Collaboration and community with the raddest, most generous, and honest MOFOs on the planet
As part of the community:
Get shit done when you plan ahead and make the time with regularly scheduled writing marathons and co-writing sessions
Create a ton of content to make publishing easy
Build massive momentum in your business
Save time and your precious brain power with focused work
Community and connection with people you trust (everyone applies to get in!)
Writing Marathons
WHY COPY MARATHONS ARE AWESOME
You'll feel inspired and energized by what you'll create when you focus on a single task for a few hours. You'll get the momentum to get ahead, giving you more time for getting clients, making sales, client work, and other business-building activities that you actually like.
Watch a behind the scenes peek at a Write Like a MOFO writing marathon!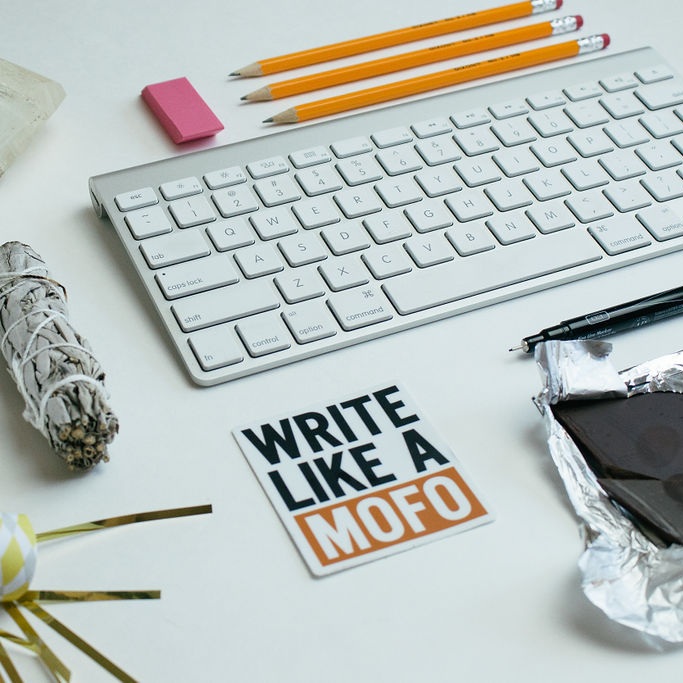 HOW WILL YOU CELEBRATE YOUR FINISHED PROJECT?
Workshops
Check out our upcoming and past workshops
"I brought a meek rough draft of a sales page I was stuck on, and after a few revisions until it turned into a magical sales page! Now it's really exciting and inviting and my customers are receiving it really well! I can't wait to do this a few times a month!"
Kristy Runzer / Financial Planner & Coach, On Route Financial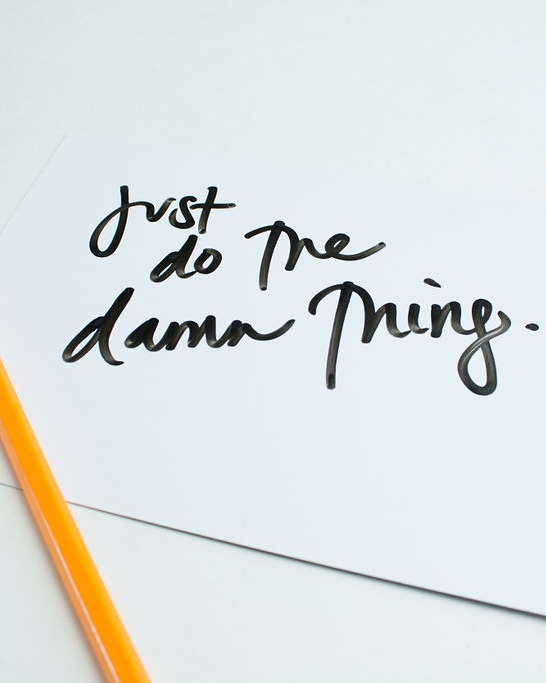 THINGS WRITE LIKE A MOFO MEMBERS HAVE CREATED:
• Blog posts and article outlines
• Social media content
• Emails for their newsletters
• Welcome email sequences
• Opt-in and freebie copy
• Books, ebooks, PDFs
• Product descriptions for physical goods and art
• Sales pages for products and signature offers
• Website copy - About Pages, Sales Pages, Landing Pages
• Podcast intros
• Keynote talks
• Webinar squeeze pages
"In my first Write Like a MOFO I wrote a sales page for my new coaching program from start to finish! I loved the accountability and extremely precise feedback I got so quickly. Writing is so isolating, this makes it fun, and you can show off that you did it, even in draft format to a fun and validating coach (Jacq)! This created positive energy and momentum for the day and my business."
Tracy Bech / Business Mindset Coach, Good Path Consulting

One-Time Copywriter
Hire an expert to rewrite all the copy on your website, and hopefully you get a good one who nails your client voice.
$6,500+
an expensive online course
Getting lost in the crowd only to never actually finish the course anyway.
$2,000+
Full-time support
Have a pro write and edit website copy, email copy, blog and social media content.
$3,000/month
Diy with no help
Download 100+ freebies, DIY your writing, get feedback from randos on Facebook, and cry tears of frustration into your cold instant coffee.
TIME + $$$
Whatever you're writing you just need to get it done and get it out there. And you want your audience to fall in love with you and line up with their credit cards
Monthly Membership
$150/month
4+ monthly writing marathons
4+ monthly co-writing sessions
2+ Private workshops led by Jacq and experts
Private Write Like MOFO+ community
Private feedback on up to 2,000 words per month
Special rates on copywriting and consulting
On-the-go support via Voxer
Minimum 3-month commitment
Annual Membership
$1500/year
Everything listed under the Monthly Membership
2 FREE months of the membership
1 private 60-minute kick-off call with Jacq
Finally, the guidance you need to unlock your inner writer, get it done, and feel like a MOFO every step of the way.
Investment: $150/month
There's a minimum 3 month commitment. Pause or cancel anytime after 3 months.
WE'RE CURRENTLY FULL
BE the first to know when the community doors open
wait!
if you're a writer who wishes you were writing or have a big project you'd like to actually finish, Writers Gonna Write is for you.
+ DO I HAVE TO BE ON VIDEO?
I'll be on video and I'd love to see your pretty mug too! Feel free to turn yours off though if you're having a bad hair or face day.
+ DO I HAVE TO WRITE?
Nope! Just bring all your burning writing questions and get some real-time expert feedback on your copy. You'll also learn a ton by listening to others getting live feedback on their copy. A fantastic way to learn!
+ I'M NOT A WRITER, IS THIS FOR ME?
This is for everyone! Whether you're writing your very first blog post or a sales page for a $25,000 package, you'll walk away with advice to help you clarify your message and keep you moving.
+ I'M A WRITER and I don't need writing feedback, IS THIS FOR ME?
The Write Like a MOFO+ community is for business owners who have writing to do for their business — website copy, sales emails, blog posts, and more. If you're a writer, copywriter, or content writer who wishes they were writing more for themselves, I'm creating a program just for us very soon! Email me for details - hi@jacquelinefisch.com.
+ HOW MUCH FEEDBACK WILL I GET DURING THE MARATHONS?
You'll get at least 2-3 rounds of focused feedback on your particular piece of writing. You can get more depending on how much feedback is requested from the others. You'll also learn oodles from listening to the feedback others get live on the call. Space is limited to 15 marathoners to give you the most feedback possible.
+ HOW MUCH COPY WILL YOU REVIEW DURING THE MARATHONS?
As much as possible. Whatever copy we review during the marathon doesn't count toward your monthly review word count (2,000 words per month).
+ HOW LONG DO I HAVE TO WAIT FOR A COPY REVIEW?
Depending on how much copy you submit, you'll get feedback within a few hours or just a day or two.
+ I HAVE A HUGE WRITING PROJECT, CAN YOU REVIEW MORE COPY?
Yes! Ask me about special MOFO-only rates.
+ WHEN DOES THE MONTH BEGIN AND END?
On the day of the month you sign up.
+ I'M BUSY, CAN I SKIP A MONTH?
Committing to your writing (and everything else that needs to be written in your business) is a big deal. You owe it to yourself to do your work and the Write Like a MOFO community will hold you accountable and cheer you on! Sometimes, we get busy though, so you can pause for 1 month after your minimum 3 month commitment.
+ WHEN DO THE MARATHONS HAPPEN?
They happen at least 4 times each month, on weekdays. Email me at hi@jacquelinefisch.com and get the schedule for the next quarter.
+ I'M WRITING A BOOK, IS THIS FOR ME?
This community is for business owners. I'm working on a special space just for book writers and writers who want to write more. Email me privately at hi@jacquelinefisch.com and I'll give you the scoop.
The Write Like a MOFO+ Community is FULL
apply + be the first to know when doors open