Maybe you're getting ready to launch or relaunch your business, and you know you need a polished website with words that speak directly to the dreamiest of clients, but you're worried you're doing it all wrong.
You've poured countless hours into writing your website, and it's still not done or maybe all you've managed to cobble together is a coming soon page—And that was four years ago.
You'd rather pass a kidney stone while pulling out your own wisdom teeth because writing is downright painful.
This website writing thing has you feeling completely clueless.
How much should you talk about yourself on your about page?

How do you write a landing page or a drool-worthy offer?
And you don't even want to think about blogging or email nurture sequences.
Perhaps you've been writing academically, or in the corporate world for so long that you don't even know what your writing voice sounds like. You want to sound human, and like yourself, but you read your writing with one eye open, gripping your laptop tight.
Your perfectionist habits are gnawing away at you. You've considered hiring a copywriter, but you don't know where to start. Besides, what if you fork over $10,000 and you hate it?
Frustrated, you stalk your competitors and swipe what seems to be working for them, but every time you sit down to write, the words flow like chewed up cat litter. Or, you hurl so much word vomit onto the page, the thought of cleaning it up makes you dry heave.
You wish someone would tell you exactly what to say on your website. Most of all, you want your site to sound like you. Oh, and you want it to sell.
That's exactly what I want to help you do.
Your website could tell the whole story about how amazing you are, highlight the best of your professional experience, and make the right clients line-up at your door.
And best of all, your website will be done and done right so you can get on with your life and do more of the work you love. Your competitors will think you hired a ghostwriter, but you'll know you have much more than a copywriter in your corner of the internet. You have the copywriting skills to write your own sh*t.
Now, you can sit down to whip up a new offer easily, because you have a template and you know exactly what to include to get it to sell like snow cones on a 90-degree summer day.
Writing feels easy, and you're even having fun!
Imagine sitting down each week to write blog posts and newsletters in a fraction of the time, feeling like a boss—because you know what to say and how to say it to reach out and grab your readers by the throat.
Your website is a selling machine now! It's well-written, engaging, and best of all, every page feels exactly like you. Your blog is doing its job—building trust and turning lurkers into happy customers.
Every word on your site makes you smile. You feel like a badass for having all these new copywriting secrets in your back pocket. Everything you write turns to platinum now!
With copywriting coaching, you'll learn how to write every single page of your website, and get hands-on feedback from a professional copywriter—me!
You'll finally be proud to share the link to your website and you'll knock their pants off!
I'm a copywriter and coach for business owners who want to sound human. I help them ditch the jargon so they can relate to and connect with their perfect clients using engaging online copy that sells.
With Let's Write Your Website:
Imagine a website that you know is full of kickass copy that speaks directly to your target customers.
You'll learn how to figure out what your clients crave and learn how to write using their words in a way that's true to you
You get easy-to-follow templates to guide you in writing each page of your website to help you speak directly to your perfect clients and tell your story in a way that feels real and honest
You'll learn which words are business jargon (and remove them) because jargon is for your peers—and your peers aren't your customers
You can stop second-guessing every word on your website with expert coaching and editing
You'll get to finally finish writing your website copy so you can get on with bringing in amazing clients and making your business money
After 6 weeks together, you'll feel just like you do after finally getting through airport security—ready for takeoff!
Let's Write Your Website Includes:
An exercise to figure out once and for all who your customers are and the voice you'll use to lovingly punch them in the mouth with your words
Templates and examples to guide you how to write each page of your website
Real-time guidance and advice on how to write each page of your website copy, including answers to all your writing questions, and suggestions on your draft copy
Up to 2 pieces of copy reviewed each week (up to 1,000 words each)
All the mad skills you'll need to write with grace and guts for your blog, newsletter, proposals, email sequences, and more
You're ready to get your website out into the world, so we'll do this one step at a time and build your copy as we go through each week. When we focus our writing and editing efforts, you get killer copy on your website that gets you what you need most—paying clients in the door.
Finally, get your website together, convert prospects into paying clients, and show up like the pro that you are.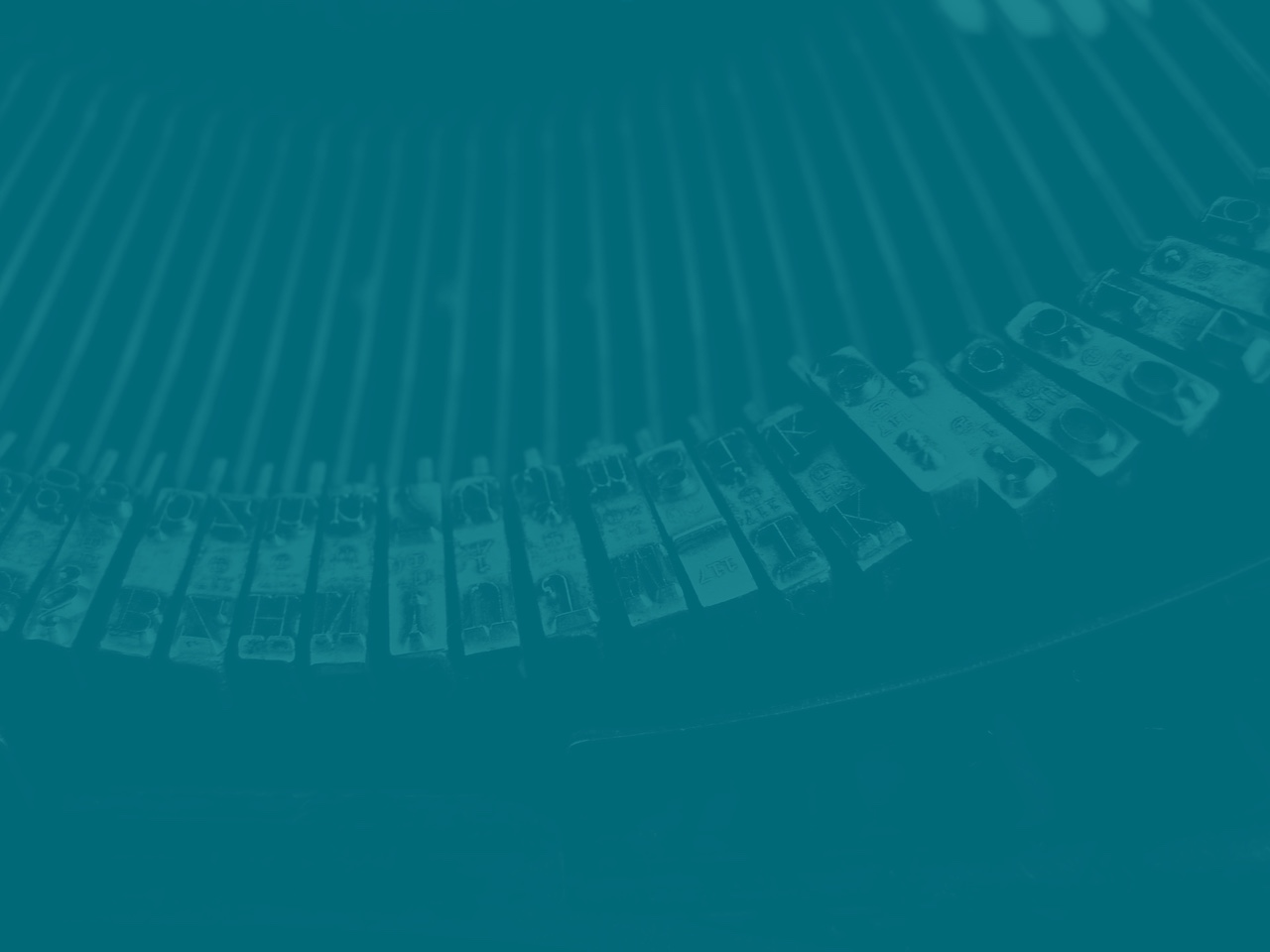 This is what will happen over 6 weeks together:
Grit and guts.
We'll start by staying up all night and talking about your feelings. Only partially kidding. We'll clarify how we'll communicate your passions and strengths. You'll answer some questions about you, your business, and the clients that you just LOVE.

We'll figure out who you are, who your dream clients are, and how you'll relate your story to theirs. You'll get clear on the voice you'll use in all your online writing including having fun with tags, phrases, and hooks. You'll finally have an elevator pitch that you feel proud to rattle off.
A delightful bio and about page.
You'll have a relatable authority-building about page that shows off your expertise and builds trust with your clients. You'll learn how to tell your story in your voice (but better) in a way that has your clients nodding along, fingers reaching for their wallets, ready to buy.
A landing page or homepage that does its job.
The first page of your website will be minty-fresh, luring the right people in. You'll be telling potential clients who you are and who you work with and get them clicking on your website, hungry to learn more.
Sales pages that sell.
You'll write an offer so compelling, you'll be booked solid in no time. If you have more than one offer, you'll have a template and a framework to write offer copy for offers from $9-$19k. If you have multiple offers or more than one way clients can hire you—you'll learn how to structure and write your work with me page to outline all the awesome ways your clients can engage you.
Blogging like a boss.
You'll have at least a year's worth of blog post titles for weekly blogging, and more ideas on where to tap into the inspiration pipeline. You'll learn how to write blog content and keep showing up to your blog consistently to position your authority.
Email newsletters that get opened.
You'll learn how to write subject lines for emails that get opened and learn how to turn your blog posts into newsletters that get read, clicked on, and shared. Including opt-in copy and getting people to sign up for your newsletter.
Setting up good writing habits and making it stick.
Once your website is online and ready for the world, you'll learn all about how to keep your voice fresh, how to listen to your clients and pivot your language as your business grows and evolves.
What you get with coaching:
Templates I use in my business. You'll get the exact templates I use in my 6-figure copywriting business and with my 6 and 7-figure clients' businesses.
How to apply the template to your business. We'll hop on a call every other week and you'll learn how to use the templates and tools to write each page of your website.
Weekly copy reviews and copy coaching. Each week you can get up to two pieces of copy reviewed. You'll get answers to your questions and keep you moving. You'll get feedback within one business day to keep you moving, including specific suggestions and edits to make your copy stronger.
A private place to ask questions. We'll chat privately or over email
Love Your Website Coaching Mentorship
Hiring a writer to ghostwrite all of these things for you and talk with you every step of the way: $5,000+
Taking a DIY generic online course with zero personal love and support: $1,999
Your Investment: $3,500
Includes all the personalized ideas, recommendations, fist bumps, and wine recommendations.
Finally, stop obsessing over every word on your website and get it done!
Now accepting applications for February 2019.
Are you ready to Write Your Website? Excellent! Here's how to apply:
Click here to schedule a time to chat. We'll dig into your website writing goals and make sure we go together like wine and chocolate. If we decide to work together, we'll celebrate, then you'll get an agreement to sign along with instructions for your payment and reserve your website writing go day.
On your scheduled go day, you grab a latte and we'll chat all about your business and your writing goals and plan the next three magical months together.
With me by your side, you'll write, I'll review and provide suggestions for edits. Each word you write will be frisked and polished into (perfect for you) perfection.